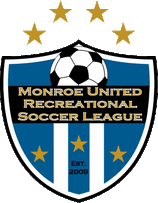 MURSL Conduct Report
This form is to be used by Club reps AND Referees ONLY to use to report game day issues to the League Conduct Committee, including field issues, Zero Tolerance Policy violations, concerns regarding officiating and player/coach/spectator misconduct.

Coaches are asked to submit a Referee Evaluation Report for EVERY GAME, using the form found here.

*If you are a coach or parent and want to comment on a game or a situation, contact your Club's League representative.
Do not submit this form yourself.